Health and Safety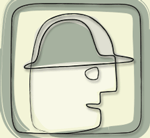 What we do
Carry out health and safety audits to identify potential shortfalls in health and safety management systems and action plans drawn up to assist in addressing remedial actions
Reviewing and drafting Health, Safety, Environmental and Quality policies
Assistance in drawing up company bespoke Safe Systems of Work, (Method Statements) and Risk Assessments
Advice and assistance in completing Pre-Qualification Questionnaires
Telephone advice line
Advice and assistance during investigations by the Health & Safety Executive (HSE)
Attendance at site to review and give advice
Advice on Notices, their implication and action to be taken
Advice and attendance at police interviews under caution
Advice on 'simple cautions' – the implications and whether they should be accepted
Defending prosecutions
Representation at Court

Why do we need a Health & Safety Audit?
A Health and Safety Audit is necessary for the following reasons:
Identify problems: If there are problems lurking behind the scenes, this can lead to accidents and other negative consequences for an organisation. The sooner they are identified and addressed, the better prepared your business will be for assisting its clients and customers.
Credentials: If you are bidding for clients or looking into new business, you will find that the majority of organisations expect you to have proper health and safety procedures in place. Having positive public relations on the back of this will ultimately benefit your business goals.
Save money: A health and safety audit provides a calculated analysis of procedures and provides fact-based changes to be implemented. This will save you from wasting money on what may be little more than second guesses about procedures and will benefit other areas of the organisation.
Law abiding: There are different regulations and laws in place to ensure safety within different industries. If you are not abiding by these laws, it can lead to your business getting in trouble with the authorities or possibly being shut down. Being in the know that you have the proper regulations in place and eliminating the risk of injury in the workplace will ultimately benefit you and your employees.

What happens if my business is investigated?
An investigation by the Health & Safety Executive (HSE) into workplace accidents can be intrusive and disruptive to your business. An investigation can include a review of written records, the collation of other relevant documents, an inspection of where the incident took place or the subject of the complaint and interviews with duty holders and staff. Our Health & Safety Solicitors have commercial sense and specialist knowledge which will ensure that the right decisions are taken by you at each stage of an investigation.
Testimonials
"We received a very professional Health and Safety review from Sherrards. They gave good, sensible advice at competitive prices."  
"The Health and Safety team at Sherrards were extremely professional and at the same time kept it plain and simple to help me understand Health and Safety and my role within it. I would definitely recommend and use them again when the need arises."
We are available at short notice to advise when an incident occurs. Sherrards is not an insurance panel firm, so you can rest assured we have your best interests at heart. For further information or advice on costs, please call us on 01273 834120 or click here to send us an e mail.