Occupational Health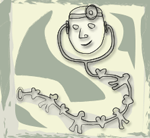 Sherrards Occupational Health
We launched Sherrards Occupational Health in response to demand from employers for a solutions-orientated occupational health service. It is a unique offering, providing both conventional independent medical advice, and complementing this with HR and legal advice. We believe this makes Sherrards Occupational Health the most effective provider of this service in the marketplace.
Sherrards Occupational Health provides:
Pre-employment medicals
Sickness absence reviews
Fitness for work assessments
Return to work medicals
Ergonomic assessments
Dealing With Sickness Absence Reviews
Where necessary, as well as providing a fully compliant medical report from a qualified occupational health doctor or nurse we can provide practical advice on:
Return to work strategies
Disabilities
Reasonable adjustments
Absence management
Mediation and resolution of workplace issues
Severance on medical grounds
Permanent health insurance issues
How Does It Work?
Sherrards Occupational Health can be commissioned to provide a fitness for work assessment in the conventional way.  We work with employers in the referral process, so that we can understand the needs of both employee and employer.  We work with you to establish the most appropriate OH professional, whether physician or nurse.  All are fully trained and qualified in occupational health practice.  Reports are clear, pragmatic and helpful.
An instruction to Sherrards Occupational Health may end at that point.  If however further advice is required, Sherrards Occupational Health can call on other professionals in the field of workplace mediation, HR consulting and legal to provide any complementary plan of action and advice.  Legal advice is covered by legal professional privilege and is confidential between the adviser and the employer.
Testimonials
"We have been very pleased with the speed at which appointments are provided by Sherrards Occupational Health and the clarity and helpfulness of the advice following referrals. Regular communication after referrals has also been useful in effectively addressing cases of long-term sickness absence."
"Sherrards Occupational Health has provided us with a prompt, efficient and professional service. They understood our requirements and arranged for a speedy appointment and a comprehensive report, which was exactly as we required."
For further information please call our Head Office on 01273 834120 or click here to send an email to our Occupational Health Team who will be able to deal with your enquiry.