08.06.2017
Employment Tribunal Fees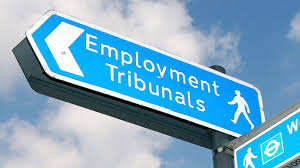 As I write this on the afternoon of Thursday, 8 June 2017, whilst voting in the general election is taking place, I am reflecting on the various parties' positions on employment law developments. Teresa May has given a commitment that no EU derived employment law will be repealed, and indeed she has signalled her party's intention to increase employment protection for workers in the gig economy, and a further right to bereavement leave.
However, the Conservative Party alone maintain the position that employment tribunal fees will remain in existence, and at their current level. Every other party would abolish them. For anyone who is unaware, employment tribunal claims dropped by 70% as a result of the imposition of fees from July 2013 onwards, and tribunal claims remain at a much lower level than was the case before fees were introduced.
It is evident that many thousands of people simply cannot afford to enforce employment rights. Fee remission does apply in some cases, but only where the means of the individual are very low indeed, and the bureaucratic process of claiming remission is a further deterrent, particularly to employees who are less well educated or perhaps do not have English as their first language.
There is much anecdotal evidence that employers, emboldened by the likelihood that employees cannot afford to pursue claims, have perceived less risk, and consequently have dealt with employees more harshly.
So, how real is the Conservatives' commitment to maintenance and extension of employment rights? Surely the point is that if people cannot afford to enforce a right, you have not given them the right at all.
Back to Blogs Page