18.02.2020
New employment contract rules – April 2020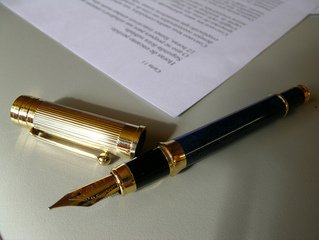 In line with the Employment Rights Act 1996, employers have a legal obligation to provide a written statement of particulars to employees within two months of commencing employment. From 6th April 2020, organisations will be required to provide a written statement of particulars to both employees and workers from day one of their employment. However, the intention is not for everyone to rewrite their contracts and there is no need to over react to the new rules.
In addition to the long established provisions that need to be in a statement of particulars, from April 2020 organisations will also need to include extra information relating to variable working hours, paid leave, benefits, probationary periods and training.
Regarding how much detail needs to be provided there is a rule that you should provide particulars about:
"Any paid leave to which the worker is entitled"
However, the rules also make it clear that details about "paid leave to which the worker is entitled" could be provided in a separate document – provided that the document is "reasonably accessible" and referred to in the contract. Taking maternity, paternity and shared parental leave as examples you can provide all this information in separate policies as long as they are readily available to all staff.
Several clients have also asked us whether the provision of training needs to be included in a contract and similarly, the rules make it clear that
"particulars of training provided by the employer"
can also be given in a separate document. Therefore, something generic in your contracts should suffice – such as "training will provided as appropriate, and you will be given details of this in due course."
The only training information which needs to be provided in the principal statement is information about training which is mandatory or any required training which the employees will be expected to pay for themselves. You would probably set out any mandatory initial training in an offer letter anyway, and very few organisations require their employees to pay for their own training.
So, at the moment you should not need to change your contracts of employment too much to comply with the new rules.
Also, whilst new statutory rules are always important, it is worth remembering that claims for Failure to Provide a Written Statement of Particulars are rare; they can only be brought in conjunction with other claims, such as unfair dismissal. Compensation in the event of a successful claim is limited to four weeks' pay, capped at the statutory cap (currently £525). So, the maximum award is £2,100.
The intention of the new rules is to make sure that all employers are giving basic written information to all workers (and not just employees); the Government's intention is not to force all employers to double the length of their employment contracts, nor to write pages of information about all training courses which may or may not be provided throughout an employee's career into their employment contracts.
For further information or advice please contact the team at Sherrards on 01273 834120.
By Harry Sherrard, Principal of Sherrards Employment Law Solicitors
Back to Blogs Page