31.03.2022
P&O Ferries – did they break the law?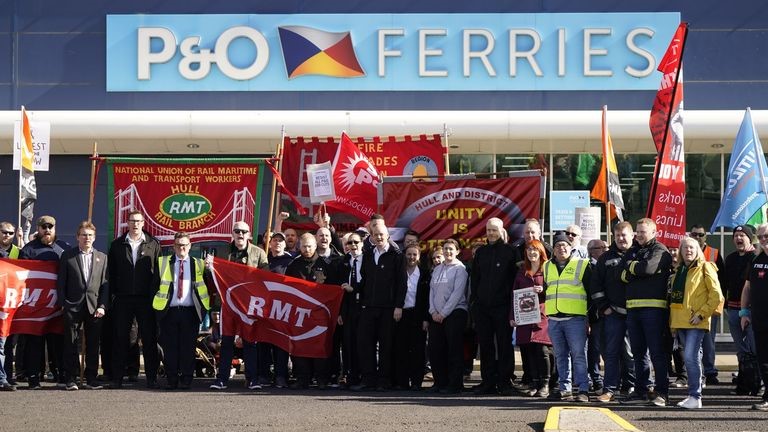 Whilst there is unanimous agreement that the 800 employees dismissed by P&O Ferries were treated abysmally, there is doubt as to which employment laws the company may have broken.
On 23rd March, Boris Johnson said in the Commons that P&O were in breach of sections 193 and 194 of the Trade Union and Labour Relations (Consolidation) Act 1992 (TULRCA). This legislation requires employers to notify the Secretary of State if the employment of 20 or more employees is to be terminated within a period of 90 days. If the company is found to have breached the notification requirements under sections 193 and 193A, P&O and its directors could face prosecution and potentially unlimited fines. Notification is made using the HR 1 form, which will be familiar to any HR professionals and other managers who have been involved with collective redundancies.
A couple of points on this. The media coverage has implied that this notification requirement would apply if employees were dismissed for any reason. But these provisions only apply if the employees are made redundant. The P&O employees clearly were not redundant; their jobs continued and they were sacked because they were too expensive. As we know they were replaced by a workforce that does not come under UK employment legislation.
However, TULRCA has a broad definition of the word redundant. When dealing with redundancies at the individual level, redundancy is defined as a disappearing job, a disappearing workplace or a situation where the employer requires fewer employees to carry out work. But TULRCA defines a "redundancy" for collective consultation purposes as a dismissal "not related to the individual concerned", which we often abbreviate to "no-fault dismissals". The recent P&O dismissals therefore count as redundancies for these purposes. This is also why, when there is a termination and re-engagement exercise (referred to in the media as "fire and rehire"), notification to the Secretary of State and collective consultation has to take place if 20 or more employees are involved, even though there may be no, or very few, redundancies.
Returning to the government notification requirements, further research reveals that section 193A of TULRCA works differently where the employees are seafarers working on ships registered overseas. Rather than notify the UK government , there is an obligation to notify the competent authority for where ships are registered. The P&O ships are registered in countries including Cyprus, Bermuda and the Bahamas, and I understand that the governments of those countries were indeed notified.
So, the duty to notify the UK government is excluded under TULRCA with respect to crews of overseas registered seagoing vessels. Mr Johnson indicated an intention to prosecute P&O as a result of the transgression he alleged in the Commons, but it appears that there will be considerable difficulties in doing so. An internal government report is expected on 8th April on what action can be taken, so the story looks set to run.
In parallel with the duty to notify governments, TULRCA requires employers to consult with the representatives of staff where there will be 20 or more redundancies within 90 days. P&O are clearly in breach of this and, through actions that can be taken by the employees' trade union, face claims for protective awards up to 90 days' gross pay for each affected employee.
What about rights at the individual level, namely unfair dismissal? There was a time when seafarers employed on foreign registered ships would have faced jurisdictional difficulties in bringing unfair dismissal claims in the UK, but the position now is that UK employment tribunals will accept jurisdiction for these employees.
The high probability of successful protective award and unfair dismissal claims is why P&O is making offers of enhanced settlement of 2½ weeks' pay for each year of service plus 6 months' pay, and are asking the employees to sign settlement agreements. Many employees may be inclined to accept these offers, which will resolve matters between P&O and its staff, but the PR fiasco is likely to continue to reverberate.
If you would like further information on any of the topics detailed in this blog please email advice@sherrardslaw.com or call the office on 01273 834120 to talk to a member of our team.
---
Back to Blogs Page