24.11.2022
Sunset Boulevard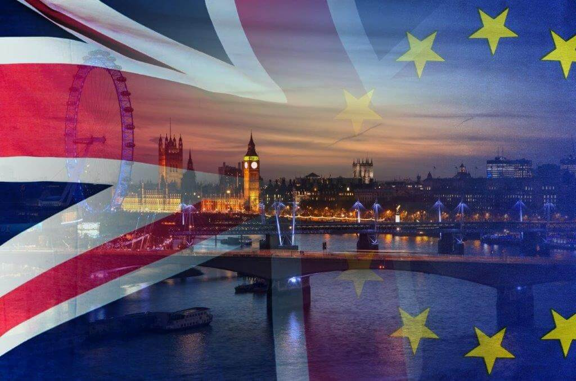 The Retained EU Law (Revocation and Reform) Bill doesn't sound very exciting, but behind this rather dull title is a Bill of historical significance. It introduces what parliamentarians call a "sunset clause", which is a mechanism to establish an end date to legislation. If enacted in its current form, its effect on the British legal system, and indeed life in general, will be momentous. The sunset in question relates to all British laws derived from EU Directives over the past decades. This amounts to approximately 2400 pieces of UK legislation, of which 318 relate to business and employment and 137 relate to health and safety. As currently drafted, the sun will set on all of this legislation on 31 December 2023, without any further Parliamentary debate or any other action being taken by the Government.
The Bill is the brainchild of arch-Brexiteer Jacob Rees-Mogg and was drafted during his time as Business Secretary. Although no longer in the Cabinet, Mr Rees-Mogg remains an influential voice on the backbenches. Moreover, our new Prime Minister, Rishi Sunak, also voted for Brexit and, during his leadership campaign in the summer of 2022, made it plain that removing EU legislation was also a priority for him.
The Bill enables relevant ministers to retain EU derived legislation until December 2026 if they consider that this is necessary and desirable. Considerable power is put in the hands of ministers who can, if EU based laws are retained, rewrite the rules, without further parliamentary scrutiny of the changes.
What changes might we see in employment law? The Transfer of Undertakings Regulations, known as TUPE, under which employees retain their employment if a business or service is transferred could be substantially modified. Although some Western economies, notably the USA, do not have an equivalent of TUPE, it seems unlikely that this employment protection measure will be abolished completely. However, its effect could be reduced by, for example, introducing a minimum size of transfer to which the regulations will apply, and relaxing consultation requirements. A deeply unpopular and difficult to manage aspect of TUPE is the inability of employers to harmonise contracts of employment after a transfer, and this could change.
Speculation also surrounds the Working Time Regulations. Streamlining measures could include simplifying holiday pay calculations and making it easier to opt out of the 48-hour week. The Agency Workers Regulations are largely unpopular and seen as bureaucratic, so these could go. The Data Protection Act 2018 is based on GDPR, which is also European legislation, but in order to trade with Europe the UK would still need to comply with the principles of GDPR, so substantial change here seems unlikely.
Mr Sunak's stated intention to remove large tranches of EU derived law from Britain's statute books predated the worsening UK and world economic situation, and stabilising finances is clearly the immediate priority. On the other hand, a reduction in employment regulation is seen by the government as being good for business. If ministers can promote Britain as having a more flexible labour market than our European neighbours, this could be a persuasive factor in attracting investment from overseas businesses.
The opposition parties at Westminster have tabled substantial amendments to the Bill. The SNP has proposed to extend the expiration date for EU law to December 2026. Labour tabled amendments aiming to retain key workers' rights including annual leave and maternity rights.
The debate continues and, with another two years of the Conservative administration before the next general election, the race is on to consolidate Brexit by making real and substantial changes to how Britons live and work in the post-EU area. Interesting months lie ahead.
If you would like further information on any of the topics detailed in this blog please email advice@sherrardslaw.com or call the office on 01273 834120 to talk to a member of our team.
Back to Blogs Page